Air Conditioning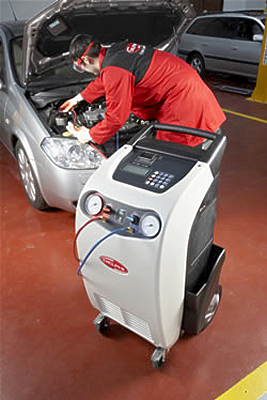 Air conditioning systems are a great addition to all modern cars, and when they malfunction or break, then you know it and learn to appreciate having them all the more. Chicago freezes in the winter and is roasts in the summer. Without a car that has a functioning air conditioning system, you will be extremely uncomfortable in you car, especially when you are locked in traffic during rush hour for long periods of time.
There are many parts of air conditioning systems that cause it to operate, and each of these contributes to the smooth functioning of your vehicle. A/C compressors, condensers, and blowers all contribute to the flowing air that circulates throughout your vehicle that will provide it the result of an air conditioning system.
Gateway Auto is you one stop shop for all things car repair, and we have been able to provide high quality and efficient service to our clients regardless of the time required or the effort involved.
Does Your Cars' Air Conditioning Need To Be Repaired?
You cars' air conditioning systems are one of our priorities, and we will do everything from cleaning and replacing your air filters, to repairing your condensers and revitalizing the overall flow of air throughout the air conditioning system. Chicago summer can be brutal, and when the days get extraordinarily hot, you will be using you air conditioning systems far more often than you normally would, which will put more strain on it to operate effectively.
This is where we can come in. We will check out your car and ensure that the air conditioning system is working effectively. The same principle applies during the winter months, when Chicago gets colder than most places because of its proximity to Lake Michigan. Our technicians have experience repairing all sorts of air conditioning and heating systems, regardless of the environment. Come to our shop and let us help you bring out the best in your vehicle.
Gateway Auto Service Can Do Whatever is Required. Call us today on 773-342-7105