Services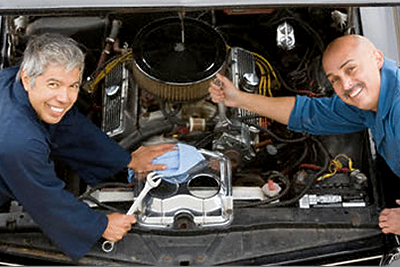 Gateway Auto Service is Chicago's best auto body repair company. We will take cars from anyone at any time, although we will also take scheduled appointments from our customers.
Call Our Auto Shop Today At 773-342-7105

We keep a fully stocked shop so that we can repair or maintain the pristine condition your car is in when you bring it to us. We do everything from routine oil changes to engine repair and replacement. Our customers are secure in the knowledge that we can help them with whatever problems their car may come across.
We know that downtown Chicago is a rough place to drive and that many companies are bogged down with service requests and cannot operate on anything. However, at Gateway Auto Service we can perform repairs and maintenance on any make or model of car, and if we do not have a specific part on hand we will obtain it as fast as possible for our customers.
We are a friendly business that knows the value of a parent, or student's time and the necessity of having a car that can take you to class or run errands. There is no task that is too challenging for us and we have an immense drive to provide our customers with affordable service that is the best they will encounter in a field dominated by less than stellar auto repairs. Gateway Auto Service will work on foreign cars, domestic cars, and any make or model regardless of year. We know that our customers drive all sort of vehicles and we could not be the best if we did not plan to be able to assist with every sort of vehicle we have come to us for help.
Whatever your auto service needs, Gateway Auto Service can handle it expertly. We truly do it all and ALL JOBS ARE GUARANTEED!
If your car is not drivable, we can help you with a tow as well. For your convenience we offer the following:
Walk-ins Always Welcome
Appointments Available
Early Bird & Night Drop Check-in
Same-Day Service in Most Cases
Rental Cars
Time-Saver Auto Service
If You Can Drive It – We Can Service It!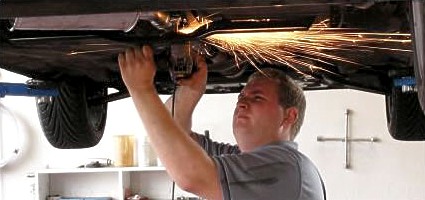 At Gateway Auto Services we specialize in helping individuals with any type of auto service imaginable. Whether you have a domestic or import automobile – it is of no difference to us.
Our Technicians are all highly trained to tackle any service issue for any type of vehicle.We have state of the art computers, tools and service facilities that allow us to perform our work in an expeditious manner which translates into lower service costs for you.
If you ever get a chance to try our services, we are more than certain you will leave with a renewed certainty that you can actually find automotive Technicians that not only know there business but practice it in an old school way. We are proud of our reputation and defend it vehemently with the daily production demanded of a high volume location. Here are some of the types of vehicles that we service:
Vehicles Serviced:
Imports
Domestic
Fleet & Personal
4×4 Off Road
Medium-Duty and Light-Duty Trucks
SUV & Mini-Van Specialists
High Performance Cars
Classics
All Wheel Drive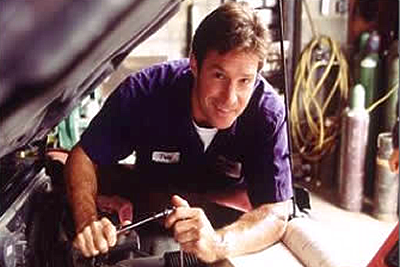 The automotive industry is filled with complexities these days, gone are the times when an individual could simply go down to the auto parts store, purchase some parts and tools and tweak his or her own engine. Since the advent of small computers the auto service industry had changed dramatically too.
For example, it is not uncommon to need very specific computers for certain types of make vehicles, just to do initial diagnostic work…
We have invested in our business large amounts of capital so that we stay current with the latest advances in automotive computer diagnostic and repair equipment.
This allows us to figure out what is wrong with your vehicle in a short amount of time – thus fixing your vehicle's issues in a monetary amount that can meet most budgets.
Car Repairs & Maintenance
• 30, 60 & 90K Mile Maintenance
• Lube, Oil & Filter Service
• Transmission Service
• Cooling System Service
• Engine Air, Fuel & Cabin Filter Replacement
Brake System
• Inspection & Diagnosis
• Disc & Drum Service
• ABS Diagnosis & Repair
• Master Cylinder & Brake Lines
• Drum & Rotor Resurfacing
Cooling System
• Overheating
• Leaks
• Water Pumps
• Radiators
• Cooling Fans
Transmission
• Repairs
• Rebuilding
• Installation
Electrical System
• Batteries – For Sale & Installation
• Starters
• Alternators
• Connections/Shorts
Drivetrain
• CV Joints, CV Boots & Axles
• Clutches
• Differentials
• Rear Ends
• Transfer Case
Air Conditioning System
• A/C Compressors
• A/C System Service/Freon Recharge
• Blowers
• Condensers
• Heating
Engine Service
• Timing Belts
• Timing Chains
• Oil Leaks
• Head Gaskets
Engine Performance
• Fuel Injectors/Filters
• Computer System Diagnosis
• Check Engine Light Diagnosis
• Computer Re-Flash
• Computer Reprogram
• Ignition System/Plugs & Wires
• Emissions Repairs
• Fuel Pumps
Steering & Suspension
• Rack & Pinion Service
• Ball Joints, Idler Arms, Tie Rod Ends
• Struts & Shocks
• Tires & Rims
• Wheel Alignments
Hand Car Wash
• Full Service
• Wax
• Detail
• Carpet Shampoo
• Engine Cleaning
• Leather Cleaning
• Air Brush Touch-Up
• Dent Removal
• Window Tinting
• Drop Off Service